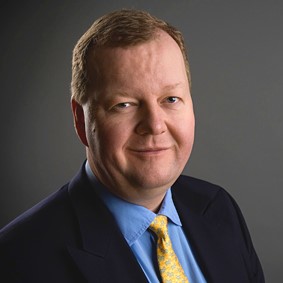 Peter Lundgreen Founding CEO, Lundgreen's Capital.  Power entrepreneur in investment and finance.  International speaker and media contributor- 300+ times yearly.
My Professional Journey
I grew up in the Danish countryside, a very quiet place without access to foreign medias, but I did occasionally buy the Financial Times in a larger city. I had just started to learn English in school, and could not fully read the articles, but I was completely drawn by all the prices on commodities, securities, and foreign exchange rates etc. from around the world. This fascination developed into a permanent passion for the financial markets and has inspired me to a professional journey that has taken me very far.
My experience is that the best and biggest career jumps come naturally. However, I also learned the significance of maximizing one's luck through hard work. Being able to reach the level of becoming the "talk of the European foreign exchange market" among investment banks has been a satisfying achievement.
I have learned to be comfortable and stay mentally balanced despite the high expectations and pressure it generates by taking the lead and being responsible for giving projects the final push in order to reach the goals. I am truly grateful for the very strong international network I've established, particularly a long professional engagement in China, and during the recent years The Philippines.
The passion for the financial markets made it natural to establish my own financial company, Lundgreen's Capital, which now has developed into different directions. It developed my qualities from being a specialist to having a broad experience in winning and building a profitable business, setting new standards, plus attracting and developing talent.
From being a shy countryside kid, the international voyage has taught me to believe in taking the lead. It pushed me to convert visions into real actions where new targets are met every quarter and with media appearance of more than 300 times a year – a development that even surprises myself, but it's a great journey and it continues.
Media Profile
Speaker Profile