Education
Curriculum Vitae
Facts
| Year | Education |
| --- | --- |
| 2012: | IMD, Lausanne. Talent Development |
| 2010: | IMD, Lausanne. Strategic Finance |
| 2001: | Lufthansa School of Business. High quality education in team building and management |
| 1996 – 2005: | On-going education in advanced financial products and risk management |
| 1991: | HD (Finance), Copenhagen Business School |
| 1986: | 1 year HH, Horsens Handelskole – School of Commerce |
| 1985: | Baccalaureate, Horsens Statsskole |
December 2009 – Present (4 years) Copenhagen Area, Denmark
Peter Lundgreen is the founder and CEO of Lundgreen's Capital. The company is regulated by the Danish financial authority "Finanstilsynet" (similar to the FSA in the U.K.) and has a license to offer individual investment advice and risk management consulting within the European Union.
The client segments are corporations, municipalities, funds, trusts and high net worth individuals. In addition to classical investment advice and strategic risk management, advisory Lundgreen's Capital offers its clients thorough knowledge about cost-efficient asset management.
China is one of the focuses of Lundgreen's Capital. The company has its own economic research unit in Hong Kong and Peter Lundgreen has very good connections in China. Lundgreen's Capital is therefore also in the position to offer advice and knowledge about the Chinese economy, financial markets, politics etc.
Based on his 25 years of experience, gained on the international financial markets, Peter Lundgreen has weekly appearances in the media, covering the financial markets and China. Peter Lundgreen features regularly and prominently in the Danish media landscape and in leading international newspapers and TV channels.
Lundgreen's Capital publishes a widely read 28-page quarterly magazine about China and another quarterly magazine about the global economy and financial markets. The firm additionally issues a weekly newsletter and occasional compact comments on China.
Based on his profound insight about the global financial markets and his China experience, Peter Lundgreen is an increasingly popular speaker at various conferences.
February 2005 – November 2009 (4 years 10 months) Copenhagen
At Danske Markets, (the investment banking division of Danske Bank) Peter Lundgreen was responsible for the advisory of corporations and asset managers outside Scandinavia concerning foreign exchange and interest rate risks. This included the building and re-branding of businesses, teams, taking active part in generating income and developing strategic advisory to clients with complex financial risk structures.
Dresdner Kleinwort Wasserstein
December 1996 – January 2005 (8 years 2 months) Frankfurt am Main
In cooperation with a German colleague, Peter Lundgreen was heading a team, offering financial risk advisory to all kinds of large companies and some asset managers throughout most of Europe. The senior position included the continuous development of employees, products, clients, business concepts and plans in an extremely ambitious environment. representing revenue expectations matching top-tier investment banks. Peter Lundgreen was as well a part of the global management team for DrKW's foreign exchange sales.
Landesbank Hessen Thuringen ("Helaba")
August 1994 – November 1996 (2 years 4 months) Frankfurt am Main
His post as a senior member in a multiproduct financial sales team had the focus on Benelux and Nordic based clients. The client segments mainly consisted of large corporations, central banks and government backed financial institutions. At the time Helaba obtained an AAA rating and was one of Europe's largest addresses for foreign exchange trading.
August 1991 – July 1994 (3 years) Aalborg
Peter Lundgreen was responsible for the financial risk advisory of larger Danish companies. Simultaneously he was project manager for the development, implementing and subsequent management of a debt portfolio system for clients of the bank.
August 1986 – July 1991 (5 years) Denmark
Regular education in banking and employment in two smaller Danish banks within foreign exchange trading and sales.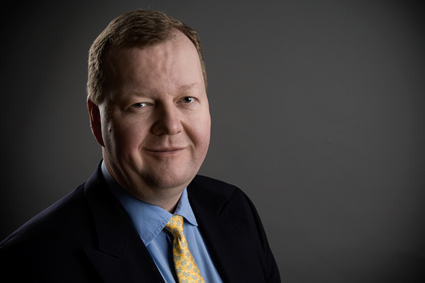 Peter Lundgreen
Age: 45 years old
Civil status: Married
Citizenship: Danish
Lundgreen's Capital ApS,
Amaliegade 36,
DK – 1256 Copenhagen K